ScriBook for Wednesday , July 7 , 2010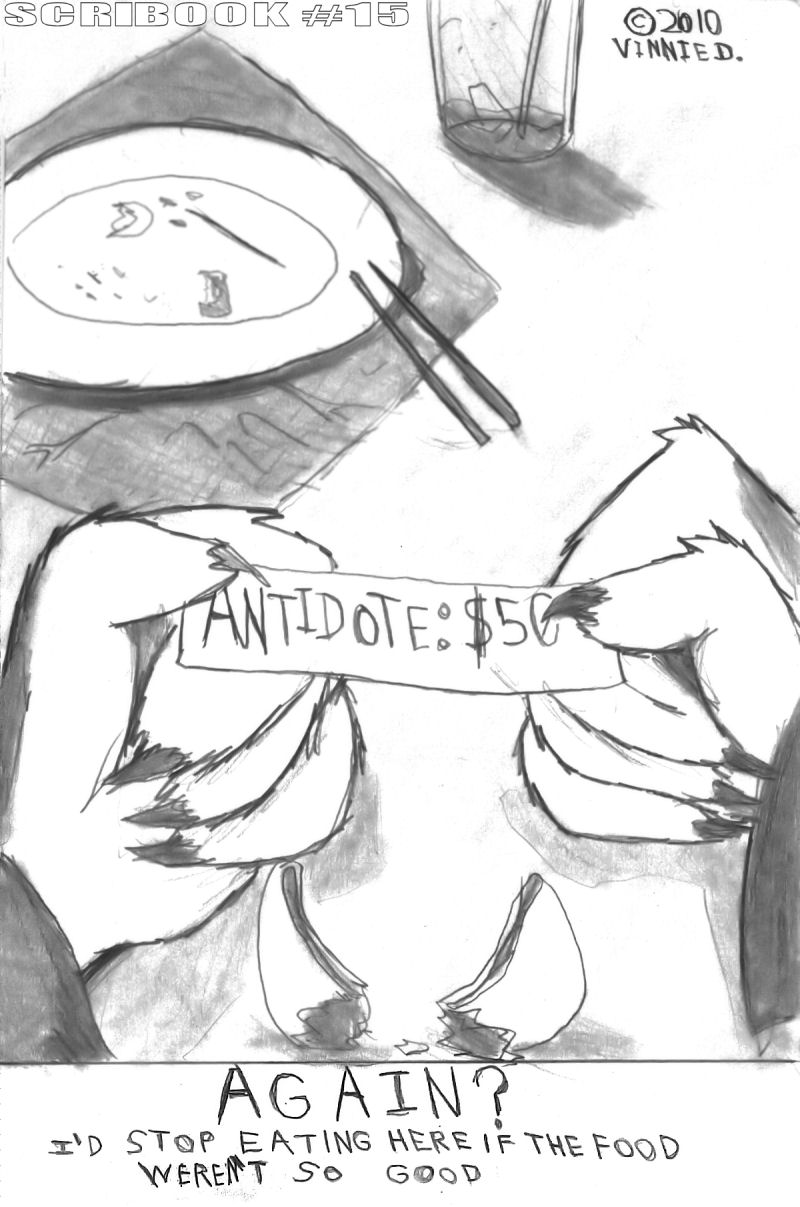 Scribook #17: Chinese if you Please
It is no mystery that I enjoy a good plate of chinese food. I think I've tried every place in town now, and whenever I visit a new town I often like to see what they offer there. In the process I've gotten some truly confusing fortune cookies.