ScriBook for Sunday , March 21 , 2010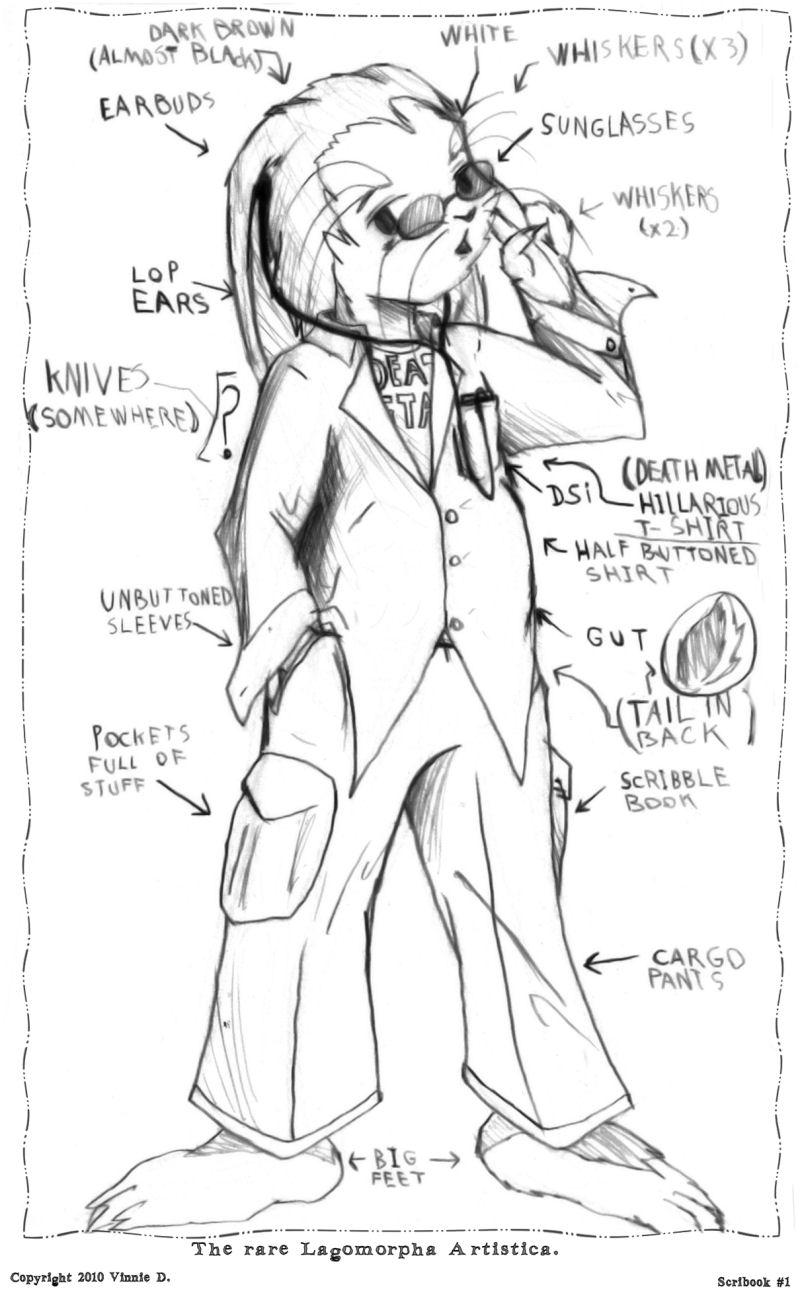 Scribook #1: Don't Call me a Furry
Really I'm not, I just like drawing bunnies. Welcome to Scribook: The Book of Scribbles, which is exactly what it sounds like. This is a comic where I scribble out random things that come to mind. One part Gag-a-day, one part random, with some slice of life thrown in. It's like all those other slice of life comics, only not boring...or exactly accurate.